Your vehicle reflects your style & attitude that's why you always want to keep it in an aesthetic look.
Aesthetic value and performance of your vehicle may be affected by accidents and wear & tear and thereby we help in transforming your damaged car into a brand new one.
Through our car restoration process, we offer you with an excellent service at an affordable cost.
We provide following car restoration services:
Repairs

Bodywork

Rustproofing
With our artistic work, we rejuvenate your car.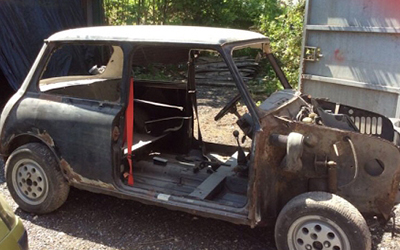 UPLOAD YOUR SMASH PROCESS
* Quote can be completed in one hour from Monday to Friday between the hours of 9:00 am to 5:00 pm.
Testimonial

Your Content Goes Here Your Content Goes Here Your Content Goes Here Your Content Goes Here Your Content Goes Here Your Content Goes Here

Your Content Goes Here Your Content Goes Here Your Content Goes Here Your Content Goes Here Your Content Goes Here Your Content Goes Here